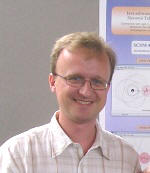 An interactive JAVA program plots orbits of test particles and light flashes in the equatorial plane of a non-spinning (Schwarzschild) and a variable-spin (Kerr) black hole. The software displays either the time-development of an orbit or the entire orbit over extended time. In the latter case the orbit changes instantly and continuously as the operator varies initial conditions. For the spinning Kerr black hole, the display shows the ergosphere (in which no particle can remain at rest) as well as the outer horizon and inner (Cauchy) horizon. The operator can use alternative global coordinate systems appropriate to the given black hole: Schwarzschild, Boyer-Lindquist, Gullstrand-Panlevé, and Doran. The interactive time-dependent display complements the static, analytic presentation of textbooks.

wiki


review
Orbits of particles and light around non-spinning and spinning black holes
(click below on the poster for the full sized pdf version)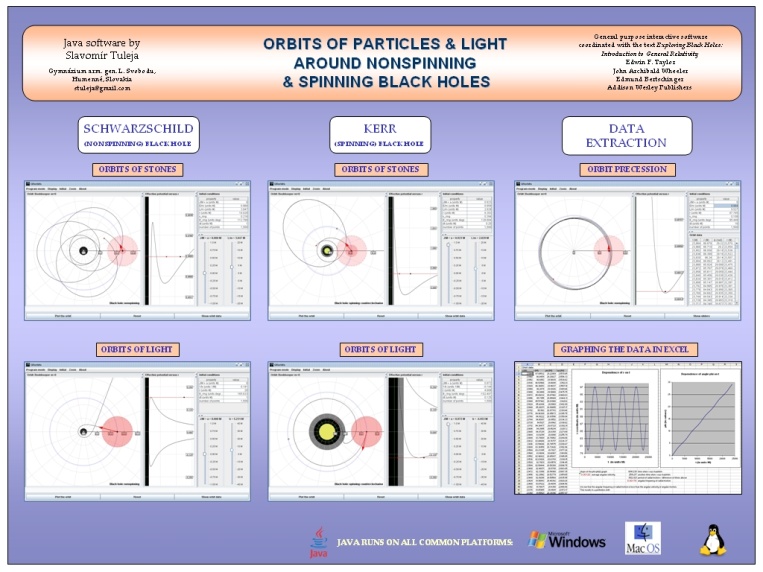 Latest version of GRorbits program and may be downloaded from the dropsite http://www.eftaylor.com/grsoftware/. The dropsite also contains the READMEgrobrits.pdf file and some background material.