SM13 Highlights:  Going Green with Portland!
Total Number of Attendees: 1160
Workshops: 36
Sessions: 68
Crackerbarrels: 11
With memories of a very successful meeting in Portland in the summer 2010, the American Association of Physics Teachers returned to Portland for its Summer Meeting July 13-17, 2013. The meeting was organized around the theme "Going Green with Portland." Portland State University generously hosted the AAPT workshops conducted during the first two days of the meeting. The AAPT Two-Year College Community organized a one-day Tandem Meeting preceding the AAPT meeting. In addition, the AAPT meeting included a High School Teachers Day which featured sessions of special interested to high school teachers.
Our eighteen area committees organized a program rich in sessions and workshops. Topics included the teaching of online courses, the authoring of interactive textbooks, the Next Generation Science Education Standards, best practices in educational technology, research in math education and education research at the boundary between biology and physics, green labs and activities, and a role-playing workshop on the Pluto Debate. A special event with invited speakers celebrated the 50th anniversary of The Physics Teacher and Karl Mamola passed his editorial cloak to Gary White.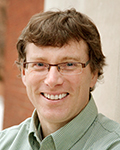 Michael Jackson, Central Washington University(CWU), Ellensburg, WA was recognized with the 2013 David Halliday and Robert Resnick Award for Excellence in Undergraduate Physics Teaching for his contributions to undergraduate physics teaching and his extraordinary accomplishments in communicating the excitement of physics to students. John Wiley & Sons is the principal source of funding for this award. His talk, "Teaching Physics and Its Role in the Survival (and growth) of a Physics Program," outlined some of the challenges the physics department has faced during the past six years and provided an overview of how the CWU physics program has about quadrupled the number of majors and has achieved double digit graduation classes in physics. This can be attributed to the implementation or continuation of a number of recommendations outlined in the SPIN-UP report including advising and mentoring, dual-degree programs, and providing all majors with an undergraduate research experience.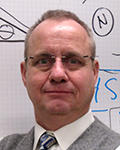 The 2013 Paul W. Zitzewitz Award for Excellence in Pre-College Physics Teaching was presented to Thomas F. Haff, Issaquah High School, Issaquah, WA.  Haff was recently recognized by the Washington Section of AAPT with an Outstanding High School Teacher Award Oct. 9, 2010 at its state meeting. This is the first time the chapter has given the award, and it will now be called the Tom Haff award, in honor of its first recipient. His talk, "Creating an Environment that Lets Learning Occur," addressed the reasons that many students are reluctant to take physics, noting that when he asked colleagues what they teach, the typical answer is "physics" or "mathematics." He noted, "at Issaquah High School I teach students physics…not physics to students." The environment is such that the student is first and foremost. When this environment is created significant physics learning occurs.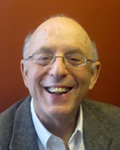 The Robert A. Millikan Medal was presented to Harvey Gould, Clark University, Research Professor of Physics, Worcester, MA, for his notable and creative contributions to the teaching of physics. Gould has been a pioneer in computational and statistical physics education. Throughout his career, he has worked to develop collaboration and communication among his colleagues while supporting the common good, making unique and important contributions to the community of physicists and physics educators His talk, "New Challenges for Old Physics Departments," argued that the biggest challenge facing physics departments is teaching physics to other science majors as well as to non-science majors. He discussed examples of how physicists have influenced other fields, as well as how concepts from other fields are being used by physicists. These developments are of much interest to physics majors and other students and imply that we need to change what and how we teach.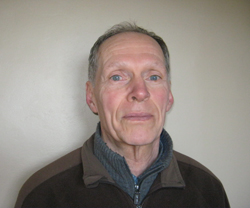 The Homer L. Dodge Citation for Distinguished Service to AAPT was presented to Daniel H. Phelps and Bob Powell.  Phelps, a retired physics teacher, taught at the University of British Columbia, St. Georges School and Columbia College. A member of AAPT since 1956, Phelps has been active in the British Columbia Section ceaselessly working to encourage the teaching of physics and to build up the organization. He served as a Section officer (Vice President, President, and Past President) from 2008-2011 and still serves as a section executive member.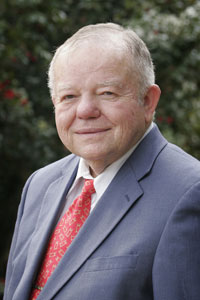 Powell is Professor and Chair of Physics and Director of the Observatory at the University of West Georgia, where he is completing his 46th year of teaching. As a member of AAPT since 1968, Powell was active in forming the Southern Atlantic Coast Section and served as its first Secretary-Treasurer. He has served two terms as President and is currently serving as Section Representative. A strong supporter of AAPT and its programs, he has provided physics training for teachers across Georgia through the AAPT/PTRA program and continued to find funding for those programs through MSP and Teacher Quality grants after the Rural PTRA funding was diminished. In addition to administering these grants, he is very involved in training teachers by attending and teaching at all workshop sessions.  Powell is also concerned about the relatively few undergraduates receiving degrees in physics with certification and is leading his department in recruiting and graduating more qualified high school physics teachers.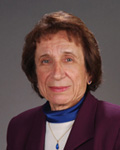 Lillian Christie McDermott was recognized with the Melba Newell Phillips Medal. A long-time AAPT member, McDermott's foundational work in physics education research (PER) has strengthened the association's programs and benefited the overall physics education community. Her talk, "DBER – A view from Physics,' reviewed Discipline-Based Education Research (DBER) on student learning in undergraduate science and engineering courses. The Physics Education Group in the Physics Department at the University of Washington began conducting research in physics education in the early 1970s in courses designed to prepare preservice teachers to teach physics and physical science by inquiry. The Group's research has not only been discipline-based but is also discipline-specific and has shaped both the current state of and future directions for PER to help improve student learning from the elementary grades to the graduate level.
Dr. Alan M. Nathan, Prof. Emeritus, University of Illinois at Urbana, Champaign gave a plenary presentation entitled "'You Can Observe a Lot by Watching'...Yogi Berra." Following Yogi's advice, Dr. Nathan used high-speed video clips to highlight some of the interesting physics underlying the game of baseball. The talk focused on the subtleties of the baseball-bat collision, the intricacies of the flight of a baseball, and many other things. Dr. Nathan  also lead a workshop, "Major League Physics – Using Baseball to Teach Physics."
The APS Plenary, "Producing Superheavy Elements" consisted of two talks. Walter Loveland, Oregon State University, Corvallis spoke about "The Quest for Superheavy Elements."  Mark A. Stoyer from Lawrence Livermore National Laboratory talked about "Exploring the Limits of Nuclear Stability: Glimpsing the Island of Stability.
Popular events at the Summer Meeting included the Welcome Reception at the opening of the Exhibit Hall, the First Timers' Gathering, Early Career Professionals Speed Networking Event, AAPT Fun Run/Walk, Apparatus Competition, High School Physics Photo Contest, Commercial Workshops, and the Great Book Giveaway. The PER Topical Group hosted the 2013 PER Conference and Banquet following a bridging session from the AAPT meeting.
The Summer Picnic, long considered a favorite networking activity for physics faculty and their families was sponsored by Christine and David Vernier. The evening began with the traditional picnic spread along a city block. A demonstration show, "Physics Center Stage" presented by Portland State University's Science Outreach Society and the Oregon Ballet Theater demonstrated the physics concepts of force, impulse, inertia, and conservation of angular momentum as they performed at the Portland Center for Performing Arts.