Joint Task Force on Undergraduate Physics Programs (J-TUPP)
J-TUPP is a joint task force convened by the American Physical Society (APS) and the American Association of Physics Teachers (AAPT) and is charged with preparing a report that will engage and inform physicists in answering the question:
What skills and knowledge should the next generation of undergraduate physics degree holders possess to be well prepared for a diverse set of careers?
The report should provide guidance for physicists considering revising the undergraduate curriculum to improve the education of a diverse student population. The report should include recommendations on content, pedagogy, professional skills, and student engagement. Wherever possible, the report should describe documentable student outcomes.
This charge has been approved by the Executive Boards of both the APS and AAPT. 
Link to the official J-TUPP site.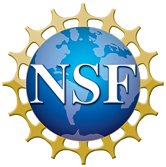 This material is based upon work supported by the National Science Foundation under Grant No. 1540570.
Members
 Paula Heron, co-chair, University of Washington
 Laurie McNeil, co-chair, University of North Carolina, Chapel Hill
 Douglas Arion, Carthage College
 Walter Buell, The Aerospace Corporation
 S. James Gates, University of Maryland
 Sandeep Giri, Google Inc.
 Elizabeth McCormack, Bryn Mawr College
 Helen Quinn, Stanford Linear Accelerator Center
 Quinton Williams, Jackson State University
 Lawrence Woolf, General Atomics Aeronautical Systems
Relevant Documents
SPIN-UP Final Report
Vision and Change in Undergraduate Biology Education
Final Report - Phys21:Preparing Physics Students for 21st Century Careers
Timeframe
The task force will provide periodic reports to the APS and AAPT Executive Boards, and a final report by Fall 2016.
For Further Information
Contact the co-chairs:
Contact the society liaisons: