Brian Jones To Be Awarded 2011 Robert A. Millikan Medal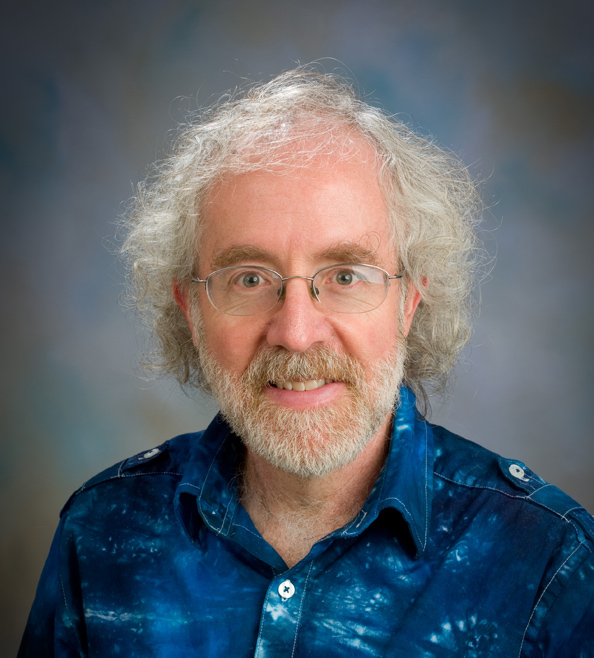 FOR IMMEDIATE RELEASE
College Park, Maryland, United States, March 31, 2011—The American Association of Physics Teachers (AAPT) announced today that Brian Jones is the 2011 recipient of the Robert A. Millikan Medal. This award recognizes educators who have made notable and creative contributions to the teaching of physics. It will be presented during the AAPT Summer Meeting in Omaha, Nebraska.
Jones has a B.S. in Physics from Case Western Reserve University and a M.S. in Physics from Cornell University. He is best known for his work as Director of the Little Shop of Physics, an outreach program of the Colorado State University Physics Department.When he isn't traveling and teaching with the Little Shop of Physics, Jones is a Physics Instructor at CSU where he also supervises the undergraduate physics laboratories.
The heart of the Little Shop of Physics is its traveling program. Each year, the Little Shop crew visits over 40 different schools, and makes presentations to approximately 20,000 K-12 students. The key element of the Little Shop of Physics traveling program is that it is all hands-on, giving every student the chance to work with all of the experiments. Besides doing school programs, the Little Shop of Physics presents teacher workshops, hosts an annual open house, and produces a television show, Everyday Science, in cooperation with the local Poudre School District.
Regarding his selection for the 2011 Millikan Medal, Jones said, "I am quite honored to be considered in the company as the past recipients, many of who have been wonderful role models to me as I've developed as a physics educator. And I am honored to be part of such a great group of folks in the Little Shop of Physics. Everything I've done has been a true team effort, and I couldn't ask for a better team."
Jones was recognized for his work in a People Magazine profile ("Scientific Roll Model") in May, 2000, and was selected as one of the 75 physics educators to be profiled in the AAPT's 75th anniversary booklet "Celebrating 75 Years of Excellence in Enhancing the Understanding and Appreciation of Physics Through Teaching."
Additional recognition includes: A "Best Teacher" Award from the Colorado State University Alumni Association, February 2000, the Faculty Undergraduate Teaching Award, College of Natural Sciences, 1998, Colorado State University's N. Preston Davis Award for Instructional Innovation in 1998, Outstanding Science Mentor in Physics by Students as Leaders in Science, 2004-2005, and the Excellence in College Science Instruction Award, Colorado Association of Science Teachers, in 2010.
Jones is co-author of College Physics: A Strategic Approach and has co-developed hands-on science activity kits on electricity, pressure, energy, and motion. The Little Shop of Physics Website has more than 200 visitors daily and features simple physics experiments, interactive experiments and resources for K-12 teachers.
A member of AAPT for over 20 years, Brian's involvement in the organization has been extensive and varied. He has been a member of the Committee on Laboratories and an ongoing member of the Committee on Science Education for the Public. As an extension of his committee involvement, Brian has presented numerous workshops at AAPT national meetings. He is an active member of the Colorado-Wyoming section, at one time serving as president.
In his letter of nomination for Jones, former AAPT President, Chris Chiaverina said, "I can think of no individual more worthy of this recognition. His life-long passion for communicating both the content and beauty of physics to diverse audiences is exemplary; his impact on his students, his colleagues, the local, national and international physics teaching community, and the public is extraordinary. Simply stated, Brian Jones is an evangelist for physics."
About the Award
The Robert A Millikan Medal, established in 1962, recognizes teachers who have made notable and creative contributions to the teaching of physics. The recipient is asked to make a presentation at the Ceremonial Session of an AAPT Summer Meeting. A monetary award, The Millikan Medal, an Award Certificate, and travel expenses to the meeting are presented to the recipient.
Previous Awardees
2010, Patricia M. Heller, University of Minnesota, Minneapolis, MN
2009, Arthur Eisenkraft, University of Massachusetts, Boston, MA
2008, Eric Mazur, Harvard University, Cambridge, MA
2007, David R. Sokoloff, University of Oregon, Eugene, OR
2006, Art Hobson, University of Arkansas, Fayetteville, AR
2005, John S. Rigden, Washington University in St. Louis, MO
2004, Kenneth S. Krane, Oregon State University, Corvallis, OR
http://www.aapt.org/Programs/awards/millikan.cfm
About AAPT
AAPT is an international organization for physics educators, physicists, and industrial scientists—with more than 10,000 members worldwide. Dedicated to enhancing the understanding and appreciation of physics through teaching, AAPT provides awards, publications, and programs that encourage teaching practical application of physics principles, support con¬tinuing professional development, and reward excellence in physics education. AAPT was founded in 1930 and is headquartered in the American Center for Physics in College Park, Maryland.