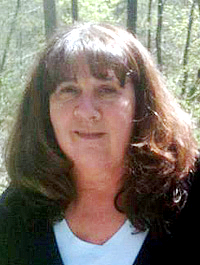 Spotlight Archive
Special Spotlight
Marilyn Bateman Gardner
Director of Membership
AAPT, College Park, Maryland

With the establishment of AAPT's Communications Department in 2008 came the need for someone with broad organizational experience. I was hired as the first Director of Communications, bringing more than 20 years of association management experience, a Masters degree in nonprofit management, and an understanding of the intricacies of membership-driven organizations. I was attracted to AAPT by the organization's rich history and its scientific contributions to the quality of life on Earth.
A child of the atomic age and a native of the Pacific Northwest, I grew up in the shadow of Arco, Idaho, and Hanford, Washington (my high school mascot was the Atomic bomb). I relocated from the high desert country to Maryland in 1970 and became an instant fan. I love to spend time with my family enjoying the beauty and variety of the state, and value the wonder and fragility of life.
No stranger to hard times in the professional association membership world, in 2009 I accepted the challenge to direct AAPT's membership services in addition to my communications responsibilities.  The membership team's first task was a review of the association's dues structure and standardization of the structure across all membership types.  That accomplished, the next task was to identify and correct issues that impact members' decision to renew, understanding that every contact, beginning with the first, is part of that decision.  This is an ongoing task and our success can be measured in AAPT's high membership retention rates.
Since the beginning of my career in association management in 1985, I have had the opportunity to meet thousands of dedicated education professionals in two different associations, both committed to advancing the greater good through excellence in teaching.  My professional life has been enriched through associations with co-workers, committee members, and leaders who present diverse opinions and work to find the common bonds that unite us in a mission-driven effort to improve the lives of those who follow us.
If I have one concern as I step away into my personal role as grandmother, mother, and wife, it is that association success appears to come in cycles.  During times of real challenge, boards, staff, and members are willing to make great sacrifices that support the success of the mission.  But once the position of the association improves, there is a tendency to be less cautious about decisions and allocation of resources.  Decisions are made that can easily lead away from mission success and growth.  And so my parting hope for AAPT would be that we learn from the past and from the lessons shared in the story of Camelot so that what we have built will continue to grow and improve the lives of learners for generations to come.  In the words of King Arthur, "Be wise."