2012 team
Team Facts & News
In 1986, under the direction of the AAPT Executive Officer, Jack Wilson, the American Association of Physics Teachers (AAPT) organized the United States Physics Team for the first time. — AAPT.ORG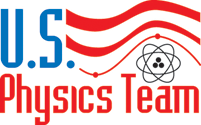 [Duplicate element - ID:29246 typeID:26]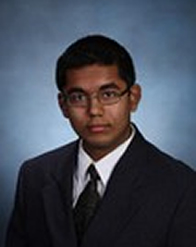 Arka Adhikari
Princeton Junction, NJ
West Windsor - Plainsboro High School South
Grade:
Senior
Hobbies
Tennis, Swimming, Piano, Video Games, Watching Movies
Clubs
Math Club, Science Club, Science Olympiad
Experience
USAMO, Physics Olympiad Semifinalist, Chemistry Olympiad Semifinalist (Honors), Biology Olympiad Semifinalist, Intel Science Talent Search Semifinalist, AMNTJ 1st place
Bio
I was introduced to physics in my Sophomore Year of High School when I took Honors Physics with Mrs. Kamm. The class was very interesting. The teacher showed me how physics was able to explain the mysteries of the universe from the random motion of atoms to the movement of the heavenly bodies. The ability to explain all of these concepts interested me greatly. Since then, I decided to pursue my knowledge of physics which culminated in my entrance into the camp.
I am going to attend Princeton University next year and I look forward to all that I am going to learn in the camp.
« back to the team
Disclaimer: Information in Physics Team profiles is provided by the Team members and is in no way a reflection of AAPT's opinions or views.