2012 team
Team Facts & News
From 1986 to 2011, the United States Teams have brought home: 43 Gold Medals, 31 Silver Medals, 29 Bronze Medals, and 11 Honorable Mentions. — AAPT.ORG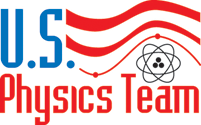 [Duplicate element - ID:29246 typeID:26]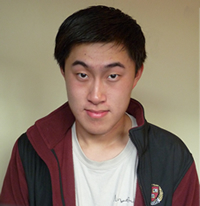 Peter Lu
Aurora, IL
Illinois Math & Science Academy
Grade:
Senior
Hobbies
listening to music; playing piano; reading science fiction, fantasy and popular science; watching movies and TV shows (Big Bang Theory, Doctor Who, Firefly, etc.); playing volleyball, ping-pong, basketball, and Frisbee; taking naps and eating potatoes
Clubs
Science Olympiad, Science Bowl, Math Team, Math Circle, Volleyball
Experience
Research Science Institute (2011); U.S. Physics Team member (2011); Siemens Semifinalist (2011); National Science Bowl (2010, 2012); AIME qualifier (2009-2012)
Bio
Physics has always had a great influence on my life. One of my earliest memories involves my father reading to me from Hawking's The Universe in a Nutshell. From there, my interest in science grew as I joined Science Olympiad in middle school and spent my time studying everything from cranial nerves to seismic waves, building balsa bridges and towers, and testing mousetrap-powered vehicles. I remember discovering Feynman's autobiographical books and watching the Elegant Universe when it first aired on PBS (as well as the more recent Fabric of the Cosmos). I was entranced by all the strange and crazy beauty that modern physics offers, and, during high school, I began working in the Nagel Lab at the University of Chicago. Given the opportunity to do real physics research, I found that, although difficult and unpredictable, there is something very exciting and adventurous about exploring reality where no one else has looked before. Furthermore, I made the happy discovery that my remarkable high school modern physics teacher Dr. Dong had written a musical called Les Phys, tying together his passion for physics and his love of music-my favorite tune being his love song "Special Relativity."
Then, last summer, I had the amazing chance to take my interest in science and share it with a whole new community that I barely knew existed at the U.S. Physics Team camp and the Research Science Institute (RSI). So much has changed in barely a year's time, and things are about to drastically change again as I head off to Harvard this fall, but I've certainly been having a phenomenal time. Physics has really woven its way into my life, connecting me with so many interesting, talented, and awesome people from school, from work, from RSI, and from physics camp last year. That's why I am so excited to be returning this year and can't wait to meet old friends as well as new ones and to get started on some physics!
« back to the team
Disclaimer: Information in Physics Team profiles is provided by the Team members and is in no way a reflection of AAPT's opinions or views.