2012 team
Team Facts & News
The Olympiad is a nine-day international competition among pre-university students from more than 60 nations. — AAPT.ORG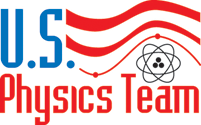 [Duplicate element - ID:29246 typeID:26]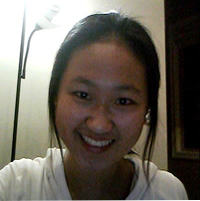 Vickie Ye
Irvine, CA
Avid Academy for Gifted Youth
Grade:
Junior
Hobbies
Reading, writing, playing violin, running, swimming, hiking
Clubs
Orange County Math Circle, Math Club, Mu Alpha Theta, California Scholarship Federation, Beckman's Order of the Phoenix Club, varsity XC and track, Beckman Chamber Orchestra, All-Southern Honor Orchestra
Experience
ACS USNCO National Honors, fuel cell research at UCSB, SoCal ARML, AIME, HMMT, local math competitions
Bio
The funny thing about being so submerged in math and science now is that, up until eighth grade, my favorite subjects were the two most challenging: English and history. Back then, the degree I dismissed math and science was almost laughable. This frustrated my electrical engineering parents.
When I entered high school, I finally, at my parents' insistence, joined the Beckman Math Club second semester. Coincidentally, Pre-Calculus that year dovetailed perfectly with discreet math, and I started shifting my focus from the humanities to math. Problem solving was refreshing. I mean, math classes up to this point had just been learning, knowing concepts. There was hardly any sort of creative thinking, only straightforward methods and formulas. Now, I was trying to find a way to use a bunch of different concepts to solve a problem that seemed to give way too little information. I started appreciating its utilitarianism and elegance, and the problem solving skills I started developing with math have grown and taken me far. Honestly, joining the math club pretty much changed my life (which is why I work as the Director of Membership for the Orange County Math Circle - to maybe give other people that same little push).
Last year, since I was in AP Chemistry, I participated in the USNCO and received ACS National Honors. Learning chemistry was crazy because everything - from electron orbitals to coordination chemistry - fit with and explained each other and, more or less, the world. I also got the chance to improve my lab capabilities working on an electrochemistry project on proton-exchange membrane fuel cells at UCSB with my mentor, Jon Burk. I loved learning about both the theoretical and experimental aspects of the project and designing my own experiments. This was like the grown-up version of math problem solving.
I took my first stab at physics last year, studying independently and taking the AP Physics C: Mechanics exam. I loved it for its elegance and for the way it gave me a keener awareness of the physical world. It was eye-opening to understand so precisely the occurrences I took for granted every day. This year, I continued with E&M and was even more blown away, because, even at the level of infinitesimal electrons, physics still intuitively made sense, and continued lending neat explanations to daily phenomena.
I can't express in words how thankful I am to my parents and to Dr. James Li for organizing Physics Olympiad in Irvine and giving me invaluable resources and advice in preparing for USAPhO. I am so thrilled and honored to be member of the U.S. Physics Team this year. The prospect of training with the rest of the team is at once incredibly daunting and exciting, and I can't wait to meet my fellow teammates.
« back to the team
Disclaimer: Information in Physics Team profiles is provided by the Team members and is in no way a reflection of AAPT's opinions or views.