Meet the Team
Team Facts & News
From 1986 to 2013, the United States Teams have brought home: 49 Gold Medals, 35 Silver Medals, 29 Bronze Medals, and 11 Honorable Mentions. — AAPT.ORG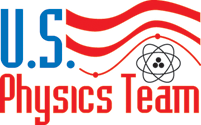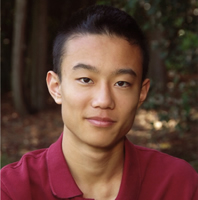 Jeffrey Yan
Traveling Team
Palo Alto, CA
Palo Alto High School
Grade:
Senior
Hobbies
Ultimate Frisbee, piano, playing go, running with my dog, watching TV and movies, snowboarding/longboarding, taking naps
Clubs
Science Olympiad (we finally made it to nationals this year!), physics club, math club
Experience
Physics Team, MOP, intern at Lockheed Martin ATC
Bio
I'm so excited to be invited back to physics camp! I had an incredible time last year, where I gained a deep appreciation for physics and got to spend a week with some of the most awesome people I know. I can't wait to reunite with old friends, meet the new team members, and spend another intense, physics-filled week together!
Going to high school at Paly has given me some amazing opportunities that would not have been possible anywhere else. With Stanford right across the street, I've taken several interesting math classes from amazing professors. Since last summer, I've also been working at Lockheed Martin ATC, where I've developed and managed the database analysis tool for a solar imaging satellite that will be launching soon.
This year, I've had the opportunity to give back to this community which continues to inspire me every day. For example, my friend Daniel and I started a physics club, where we meet during lunch once a week to talk about a topic in physics, often with a demonstration. One of my favorites was shattering a Prince Rupert's drop and getting to feel some of the fine glass dust brush across our face.
So far in life, I've tried very hard to keep an open mind and try everything I can. With this attitude, every moment has been fresh, challenging, and unforgettable. I wish I could stubbornly hang on to this freedom forever, but in a few months I'll off to college at Harvard, where I'll probably end up focusing on some combination of physics, math, or computer science.
For always making me smile and laugh, and for teaching me so much, I'd like to thank my awesome friends and teachers. Of course, I can't express in words how grateful I am to my mom and sister; without their love and support I would never have been able to make it this far. You two will always be in my heart even when you're thousands of miles away!
« back to the team
Disclaimer: Information in Physics Team profiles is provided by the Team members and is in no way a reflection of AAPT's opinions or views.