Team Facts & News
In 1986, under the direction of the AAPT Executive Officer, Jack Wilson, the American Association of Physics Teachers (AAPT) organized the United States Physics Team for the first time. — AAPT.ORG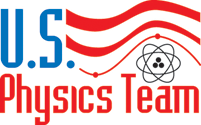 Allen Liu
Penfield, NY
Penfield High School
Grade:
Junior
Hobbies
Freestyle skiing, soccer, playing violin
Clubs
National Honors Society, Math League, Key Club
Experience
IMO Gold Medal (2014), USAMO Winner (2014), USAMO HM (2013), MOSP (2012-14), USAPHO Gold (2012-14), USACO Gold (2014), ARML National Champion (2012, 2013), HMMT top 3 individual (2013, 2014)
Bio
Since I was a child, I have always been asking how and why. From politics to the physical world to mathematical equations, I have rarely been satisfied with yes or no answers. In the end, it was probably my fascination with excavators that sparked my interest in physics. The simple and repetitive movements of the machines captivated me as a kid. As I grew older, I learned more concrete, quantitative ways of describing the world. My understanding of physics as a science subject was first rooted when I took AP Physics B in 5th grade.
For the next several years, I focused on pursuing my passion in math. My study expanded from high school calculus to subjects beyond, including graduate topics in classes at the University of Rochester. In addition, to develop the skillset necessary for Olympiads, I learned to study independently and overcome various mental and intellectual challenges. The journey was turbulent and at times, the slightest progress seemed elusive. Finally, in 2014, after years of persistent effort, I became a USAMO winner and made the USA IMO team. I won a gold medal at the event, but more importantly, I had the opportunity to interact with talented and motivated students from around the world.
While I was away from physics after 5th grade, I broadened my knowledge with courses such as biology, chemistry, principles of engineering, and digital electronics. What I realized was that physics is at the foundation of all the other scientific fields. When I came across a few USA Physics Olympiad problems, I found them thought-provoking. With newly incited interest, I self-studied AP physics C and participated in the USA Physics Olympiad exam. In 2013, as a 9th grader, I was a Gold level semi-finalist. With further development of my skill, I am now excited to be a member of the 2015 team!
My favorite leisure activities are freestyle skiing and soccer. I have spent hours and hours on the slopes trying to perfect every turn on a mogul course. Maneuvering through a rugged trail silkily gives me a unique sense of triumph and accomplishment. I also enjoy being with my travel soccer teammates on and off the field.
I'd like to thank my physics teacher, Mr. Wiener, for his constant support and am looking forward to meeting everyone.
« back to the team
Disclaimer: Information in Physics Team profiles is provided by the Team members and is in no way a reflection of AAPT's opinions or views.