Team Facts & News
The Olympiad is a nine-day international competition among pre-university students from more than 60 nations. — AAPT.ORG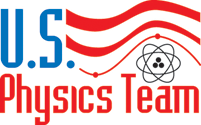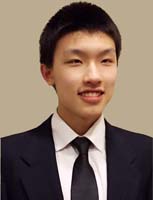 Jonathan Ma
San Jose, CA
The Harker School
Grade:
Junior
Hobbies
swimming, reading, programming, watching movies, listening to music
Clubs
Harker Horizon (peer-reviewed scientific publication), Science Bowl Team, Spanish National Honor Society, Linguistics Club, Breakthrough Silicon Valley Tutor
Experience
Intel ISEF Finalist (2015), Siemens Competition Regional Finalist (2014), USABO Semifinalist (2014-15), USAPhO Silver (2014), USAPhO Semifinalist (2013-15), AIME Qualifier (2013-15), TEAMS Junior Division National Finalist (2014)
Bio
In lower school, I knew little about physics, which seemed like an abstract word sometimes invoked by science teachers to describe the world around us. Then, in 4th grade, I was introduced to the basic concepts of physics, including Newton's laws of motion. Though the concepts were obviously simplified, I was astonished that so many phenomena in the world could be reduced to these three equations. Later on, as my repertoire of physics knowledge increased, I remained enthralled by the interconnected nature of physics: Maxwell's Equations, intertwining magnetism and electricity; thermodynamics, joining physics and chemistry; and so many other concepts meshing perfectly together. As I continue to explore this wondrous subject, I hope that attending this Training Camp will allow me to further understand the vast realm of physics knowledge that lies before me.
Besides physics, my other great love is research; I love the thrill of discovering new knowledge in practical fields to solve current problems. I have been doing scientific research since 8th grade and have explored a wide variety of research fields, such as electromagnetism and semiconductors; currently, I focus on bioinformatics research. In the future, I hope to continue pursuing bioinformatics research and keep on discovering new knowledge about cancer and other diseases, knowledge which I hope will one day benefit patients.
I would like to thank all of my former physics teachers, Dr. Nelson, Mr. Pflaumer, Dr. Davies, and Ms. Chan, for being amazing mentors and inspiring my love for physics and science; without you, this would not have been possible. I would also like to thank Dr. Tang for his guidance. Finally, I would like to thank my parents for supporting and believing in me through all of these years. To my fellow team members, I'm honored to join you and look forward to meeting you!
« back to the team
Disclaimer: Information in Physics Team profiles is provided by the Team members and is in no way a reflection of AAPT's opinions or views.