Team Facts & News
From 1986 to 2014, the United States Teams have brought home: 52 Gold Medals, 37 Silver Medals, 29 Bronze Medals, and 11 Honorable Mentions. — AAPT.ORG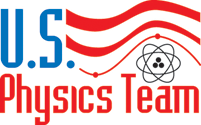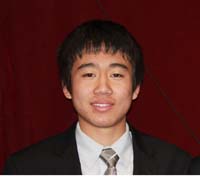 Brian Xie
Fremont, CA
Mission San Jose High School
Grade:
Junior
Hobbies
Music/rhythm games, Badminton, Anime, Composing, Teaching, Drawing, Programming, Card and Board games, Touhou
Clubs
Anime Club, Math Club, Chess Club, Badminton
Experience
USAPhO Semifinalist (2013 – 2015), USA(J)MO: Qualifier (2013 – 2015), Honorable Mention (2014), ARML: 2nd Place Team (2014), BMT: 2nd Place Geometry (2015), 1st Place Team (2014, 2015), SMT: 1st Place Team (2014)
Bio
Throughout most of elementary and middle school, I was the slacker who simply blew off most of my work. I didn't give my academic future much thought, playing countless hours of online RPG's each day. Although I had performed decently on math competitions, I initially participated in them more because it was a subject I was actually good at, rather than with much enthusiasm. I felt that science was a subject I was subpar at because of my inability to memorize terms in my life science class.
In 8th grade, I had my first experience with physics in my physical science class with Dr. Ricks, who was well known for being notoriously difficult. In retrospect, the class was actually surprisingly in depth for a middle school level course, and I soon became fascinated with the mechanisms of the world around me, from physics to astronomy to weather. In elementary school, I had an interest in geography and space, but physics and astronomy were what truly opened my eyes to the greater world around me. After this class, I found studying mathematics and physics or preparing for competitions became much easier and more enjoyable. Throughout high school, I continued to learn more about the mechanisms of the universe. I find it fascinating how a concise set of equations and concepts could provide a framework for the seemingly limitless natural world.
Now, one of my favorite experiences is teaching younger students in the STEM fields. I spent most of my earlier years playing computer games (and spend a substantial time today, for that matter), and while I don't necessarily regret it, I try to instill an interest in mathematics and science in younger students so that they can appreciate the beauty of physics early on and have more opportunities.
I would like to thank all of my teachers, my family, and my peers who have constantly supported and encouraged me. I am honored to be a part of the physics team, and I look forward to meeting all the other team members and further expanding my horizons about the limitless field of physics.
« back to the team
Disclaimer: Information in Physics Team profiles is provided by the Team members and is in no way a reflection of AAPT's opinions or views.