Team Facts & News
The Olympiad is a nine-day international competition among pre-university students from more than 60 nations. — AAPT.ORG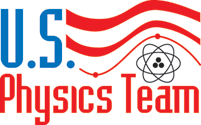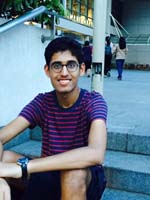 Shreyas Balaji
Traveling Team
Sugar Land, TX
John Foster Dulles High School
Grade:
Senior
Hobbies
Reading (fantasy, realistic fiction, news), piano, tennis, programming, surfing the web, Netflix
Clubs
Computer Science Club, Science National Honor Society, Science Olympiad, Science Bowl, Mu Alpha Theta, National Honor Society
Experience
National Science Bowl, USAJMO (2015), AIME (2015/2016), USACO Platinum (2016), UIL Academics Science, HP CodeWars (Houston), Science Olympiad State, Who Wants to Be a Mathematician, and Physics Olympiad
Bio
I'm a normal high school senior with an above-average interest in physics. I'm curious and I like math, which makes for a potent combination. I picture relationships between things and delight in figuring out how they work. I've been particularly fortunate in having teachers who've encouraged my line of thought—my modern physics teacher, Dr. Drew Poche is oft-quoted as saying "he who knows the most math… will succeed."
It's a big world, and there's far too much to do. It was hence a glaring sign that in my free time, I found myself pondering mathematical proofs and working through challenges in physical intuition—solving physics problems. Physics Camp 2016 was perhaps the most interesting and motivational experience I had last year. For the first time, I received exposure to concepts at a rate faster than I could completely digest and discussed physics problems and paradoxes to which the solution was unknown and possibly not even well-defined. It was both immersive and refreshing to work at the frontiers at my knowledge and just hold conversation with some of the smartest people I've met.
The road here was long and disjointed and hard to explain, with lots of studying physics and lots of things that were not studying physics. I like to think of my middle and high school years as an exercise in exploration. I don't think I could pick out any one thing that really jump-started my journey into competition or physics—you have to take everything I did together, sprawling and complicated. However, I'm a high school senior feeling nostalgic, so if I have to mention something, I'd like to talk about people.
I'll always cherish everyone I've me in high school and all they've motivated me to do. I've met people exceptionally passionate about math and science and sports and technology and music and dance who've really let me appreciate the diversity and intricacy of the world we live in. I've made friends who challenge me to try new things and make life entertaining in general. These friendships are perhaps the most important things I'll take with me, and I'll treasure them for many, many years to come.
I couldn't have done it without my parents. They've been there all along, not judging and always encouraging, doing what they can to smooth my path along and push me in the right direction. Additionally, my teachers have provided me with both knowledge and wisdom and have really facilitated most of what I've accomplished. I'd like to single out Dr. Drew Poche for introducing me to physics, taking me from the ground up from algebra-based classical mechanics to Schrodinger's equation for the hydrogen atom. I'm truly grateful to Mrs. Judy Matney for introducing me to the Physics Olympiad series and instilling into me the idea that once you've got the right intuition, "it's just algebra." Finally, I'd like to thank Mrs. Nancy Malone for teaching me the power of dimensional analysis and drilling into me the importance of a structured problem-solving approach.
I'm glad to be returning to camp for the 2017 cycle and hope to solidify and expand on everything I learned last year!
« back to the team
Disclaimer: Information in Physics Team profiles is provided by the Team members and is in no way a reflection of AAPT's opinions or views.
Contact Information
For more details and information about the US Physics Team, please contact AAPT's Programs department at 301-209-3340 or programs@aapt.org