Home
Did you know?
The Battle of New Orleans in 1814-1815, was the last battle of the War of 1812. — www.atneworleans.com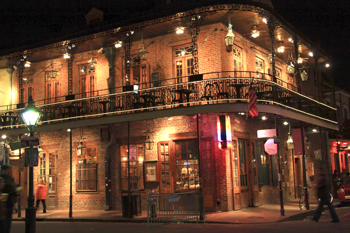 The 2013 AAPT Winter Meeting in New Orleans is Over! Plenary sessions were streamed live on UStream.  Below is important information about the meeting:
Location
All events (with the exception of a few tours) were held at the Hyatt Regency New Orleans, 601 Loyola Avenue, New Orleans, LA 70113.
Program
Click here to view a copy of the program. Be sure and check the addendum in your registration packet for cancellations, additions and meeting room and time changes.
AAPT Registration
AAPT Registration was located on the 3rd floor in the Celestin Ballroom foyer (click here to view a map of the hotel). You must come to registration and pick-up your materials before attending any workshops, sessions or committee meetings.
Registration hours were as follows:
• Friday, January 4 –4:00 p.m. to 7:00 p.m.
• Saturday, January 5 –7:00 a.m. to 4:00 p.m.
• Sunday, January 6 –7:00 a.m. to 4:00 p.m. and 7:30 p.m. to 9:00 p.m.
• Monday, January 7 –7:00 a.m. to 5:00 p.m.
• Tuesday, January 8 –7:00 a.m. to 4:30 p.m.
• Wednesday, January 9– 8:00 a.m. to 3:00 p.m.
Weather
The climate in New Orleans is humid, subtropical with short, generally mild winters and hot, humid summers. In January, morning lows average around 43 °F (6 °C), and daily highs around 62 °F (17 °C).
Current Daily Temperature
Attire
Attire for the conference is casual and, of course, it never hurts to carry an umbrella. Meeting rooms can be chilly, so a sweater is recommended. Don't forget to pack your most comfortable shoes since a lot of walking will be required.
Airport Shuttle Service
Airport Shuttle is the official ground transportation for the Louis Armstrong New Orleans International Airport. Shuttle service is available to and from downtown New Orleans hotels, French Quarter, and the Convention Center, every day of the year (except from 2 AM - 3:30 AM), with vans departing approximately every 30 minutes.
You can purchase ticket(s) in person at the Airport Shuttle Ticket Desk, located on the ground level of the airport across from baggage claim areas 3, 6 and 12, or make a reservation by calling (866) 596-2699 once you have your flight information. The cost is $20 one-way or $38 round trip.
Taxi
A taxi ride between the airport and downtown New Orleans hotels will cost $33 each way.
Workshops
You must come to registration before going to your weekend workshop. All workshops will be held at Southern University at New Orleans (6400 Press Drive, New Orleans, LA 70126). The workshop will be held in the Old Science Building (Brown Hall –Building 6) and the New Science Building (Building 7).  Click here to view a map of the campus and directions to the University. You can park in front of Building 7 or beside building 8 (FYI - Building 8 has been demolished and is now an empty lot).
Buses will run between the hotel and Southern University. Buses will depart from the first level of the Hyatt Regency behind the front desk. Click here to view a copy of the bus schedule.
Exhibit Hall
The exhibit hall was located in Storyville Hall on level three of the Hyatt Regency. Join on Sunday from 8:00 p.m. to 10:00 p.m. for the opening reception and of course come back for morning coffee and muffins, an afternoon snack and a chance to win a Kindle or Gift Card.

AAPT Programs and Conferences Department
[Duplicate element - ID:31165 typeID:26] [Duplicate element - ID:31166 typeID:4] [Duplicate element - ID:31167 typeID:4]