2012 team
Team Facts & News
The Olympiad is a nine-day international competition among pre-university students from more than 60 nations. — AAPT.ORG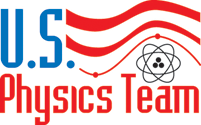 [Duplicate element - ID:29246 typeID:26]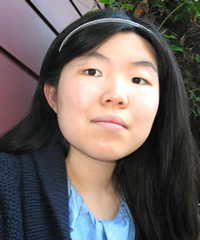 Xue Zhang
Edina, MN
Edina Center for Academic Excellence
Grade:
Senior
Hobbies
cooking, knitting, reading, going outside
Clubs
West Metro Physics Team (MN), Amnesty International
Experience
AIME, National Merit Finalist, Research Science Institute
Bio
Unlike some of the other people here, I didn't start out at an early age with a deep fascination with physics. I had originally planned on becoming a mathematician or a programmer. Luckily for me, I had a great teacher in middle school who encouraged me to study physics beyond the standard curriculum, and from there my interest in physics grew.
At first I was drawn to physics because of its close ties with math, but I've come to realize that there's more to it than that. I like physics because I like to see how things work, all the way down to the fundamentals, and I like the idea that all of the enormously complex systems in our world emerge from the same set of physical laws. After a few years of taking physics classes at the University of Minnesota, as well as some research stints, I can say confidently that physics is my favorite technical subject out of all the ones I've studied.
I joined the local Physics Team because I thought it would be a fun way to extend what I had learned. Working on competition problems was a great way to improve my problem-solving skills and physical intuition, because I had to apply the simple principles that I had learned in deeper and more complex ways. This year I spent a lot of time training on my own for the US Physics Team qualifying exams, and I was pleasantly surprised to find out that I had been chosen for the team. For this, I am indebted to the West Metro Physics Team for motivating and teaching me through the years.
I look forward to continuing my physics studies in college, and I especially look forward to doing research. Right now I'm interested in experimental high-energy physics, because it concerns the fundamental building blocks and forces of the universe, and it involves computing and large doses of math. I've spent some time at an experimental neutrino physics group at the University of Minnesota, where I will be returning this summer. I also had a research mentorship in the MIT Center for Theoretical Physics as part of the Research Science Institute, which was exciting and eye-opening. Looking back, I'm glad that I was able to explore physics in high school. I've been given wonderful opportunities in the past few years, and I look forward to many more scientific opportunities in the future.
« back to the team
Disclaimer: Information in Physics Team profiles is provided by the Team members and is in no way a reflection of AAPT's opinions or views.