AAPT Physics Master Teacher Leader
The AAPT recognizes the role of teacher leadership and its potential for positively impacting science education. Check out the opportunities and resources below to get involved as a physics teacher leader.
AAPT/AIP Master Teacher Policy Fellowship
July 6-13, Washington, DC
Applications were due by 15 March 2019.
Description: The AAPT and the American Institute of Physics (AIP) seek applicants for this recently-funded fellowship, supported by the AIP Venture Partnership Fund. The purpose of this fellowship is to engage K-12 classroom teachers of physics and physical science (including elementary teachers) as agents of change in physics education. Funding will be provided for travel, meals, and accommodations (at double-occupancy) necessary for a summer workshop in Washington, DC. Following the  summer workshop, participants will be expected to carry out their strategic plans for policy engagements during the 2019-2020 academic year. See the full program description and eligibility requirements here.
In 2018, physics educators from AZ, CA, IL, KS, NY, and SD were selected as Policy Fellows. Learn more about their stories here.
In 2019, physics educators from AZ, CA, CO, MI, SD, and WY were selected as Policy Fellows. Learn more about their stories here.
Learn more about this project's leadership team here.
AAPT Physics Master Teacher Leader Task Force
Over 43 current or prior physics teachers, including teacher educators, physics education researchers, and policy leaders, have contributed to this project since early 2016.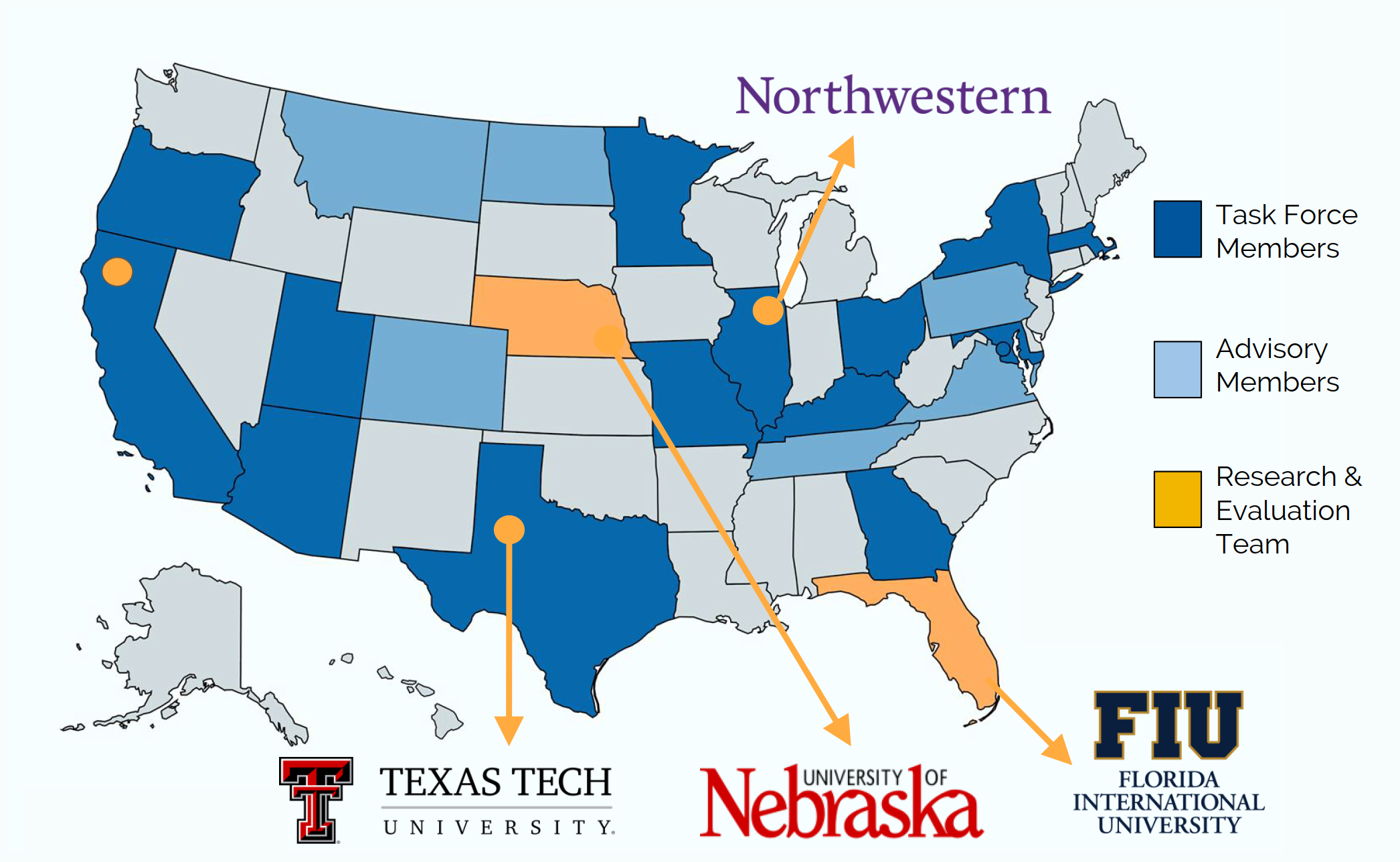 Recognizing the need for networked physics teacher leadership to improve the quality and quantity of K-12 physics education, the AAPT selected a group of 17 Physics Master Teacher Leaders (PMTLs) supported by 13 teacher advisory members and a team of leadership advisory members.This task force was asked to develop a strategic plan to "create a new set of aspirational and coherent professional development and leadership models for the K-12 physics education community," and resulted in a major report, Aspiring to Lead. This project has been supported through a number of 100Kin10 Collaboration Grants and funds allocated by the AAPT Board of Directors.
Report: Aspiring to Lead - Engaging K-12 Teachers as Agents of National Change in Physics Education
Program Design: Based upon the report, the team proposes to design three programs that address the three priority areas set forth in the report.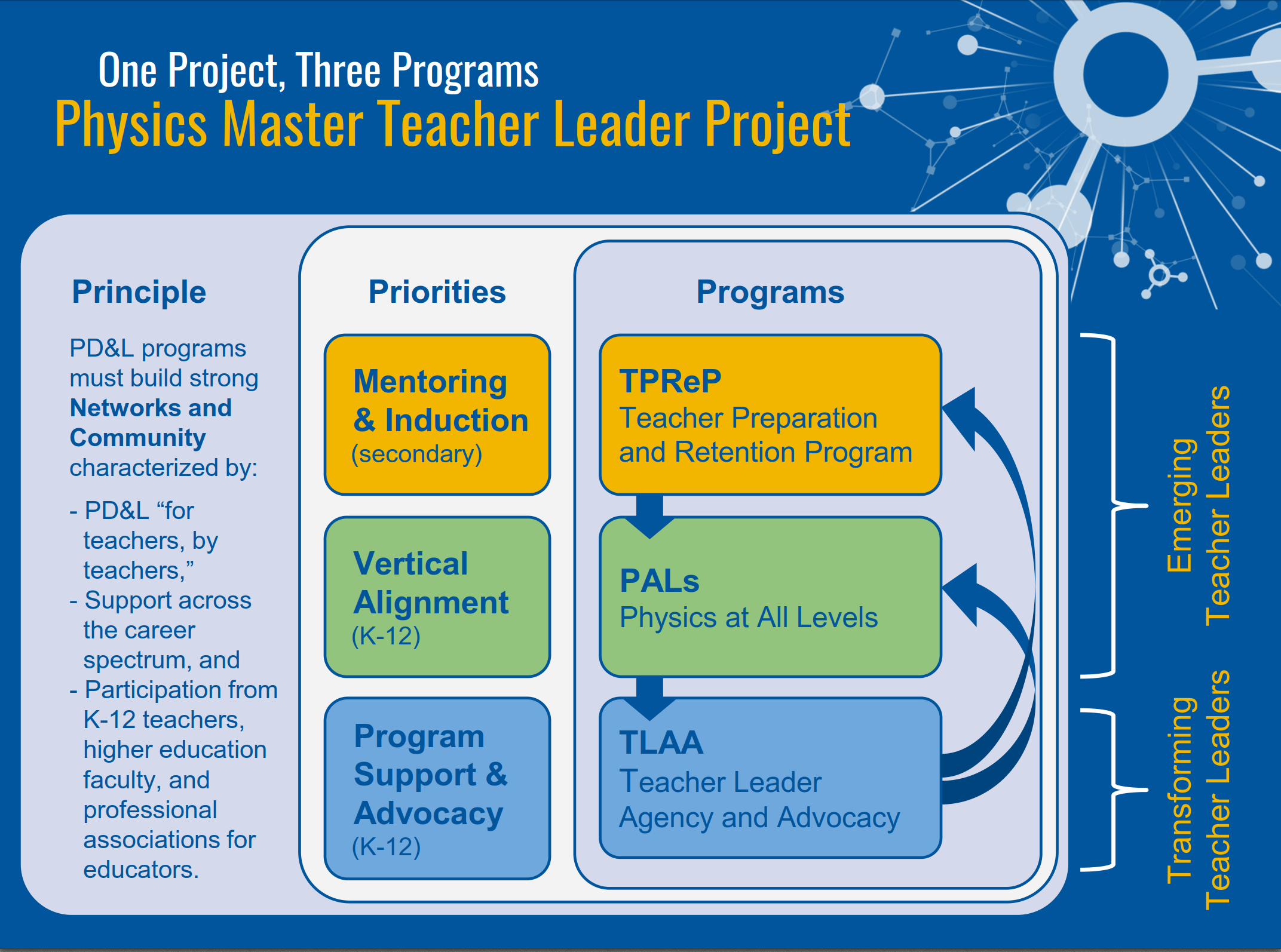 Research Plan: These priority areas and associated programs call for additional educational research that focuses on both teacher leader network analysis, as well as contextualized studies on specific types of teacher leadership engagement.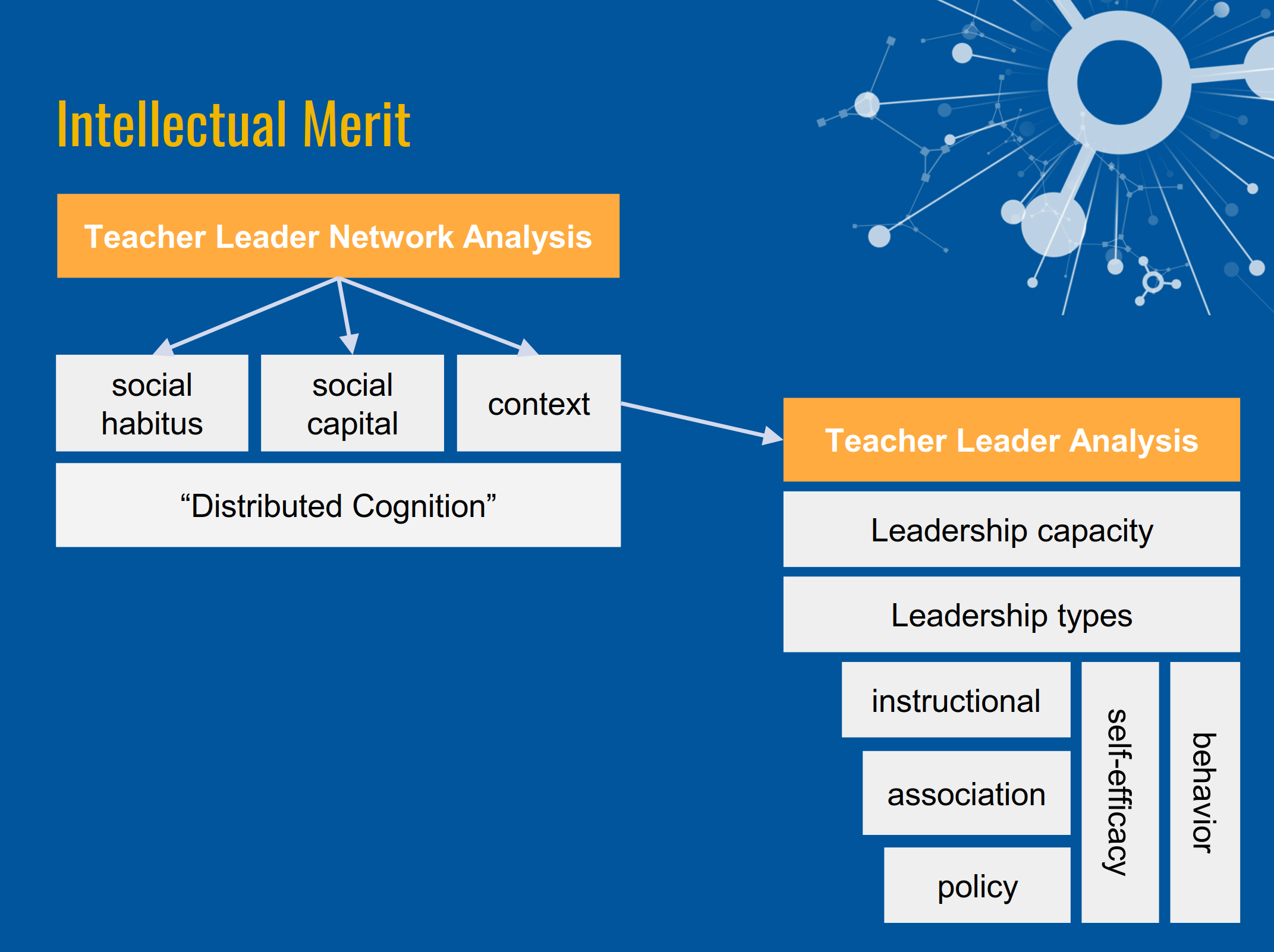 List of Meetings:
Seed Meeting: March 1-2, 2016 → Microchip Whitepaper
Virtual Meetings: July-November 2016
Enhancing the Teacher Voice in Policy Making Related to Implementation of K-12 Engineering Education Workshop at National Academies: September 30 - October 1 2016 → Proceedings (AAPT mention of Physics Master Teacher Leader Task Force on pg. 12)
Summit Face-to-Face: December 2-3, 2016
Aspiring to Lead Report Release: May 2017 → Report
Teacher Leader Agency and Advocacy (TLAA) Working Group: May 22-23, 2017
Teacher Preparation and Retention Program (TPReP) Working Group: July 1-2, 2017
Physics at All Levels (PALs) Working Group: September 22-23, 2017
Report Presentation to National Science Foundation: October 18, 2017 → Presentation Slides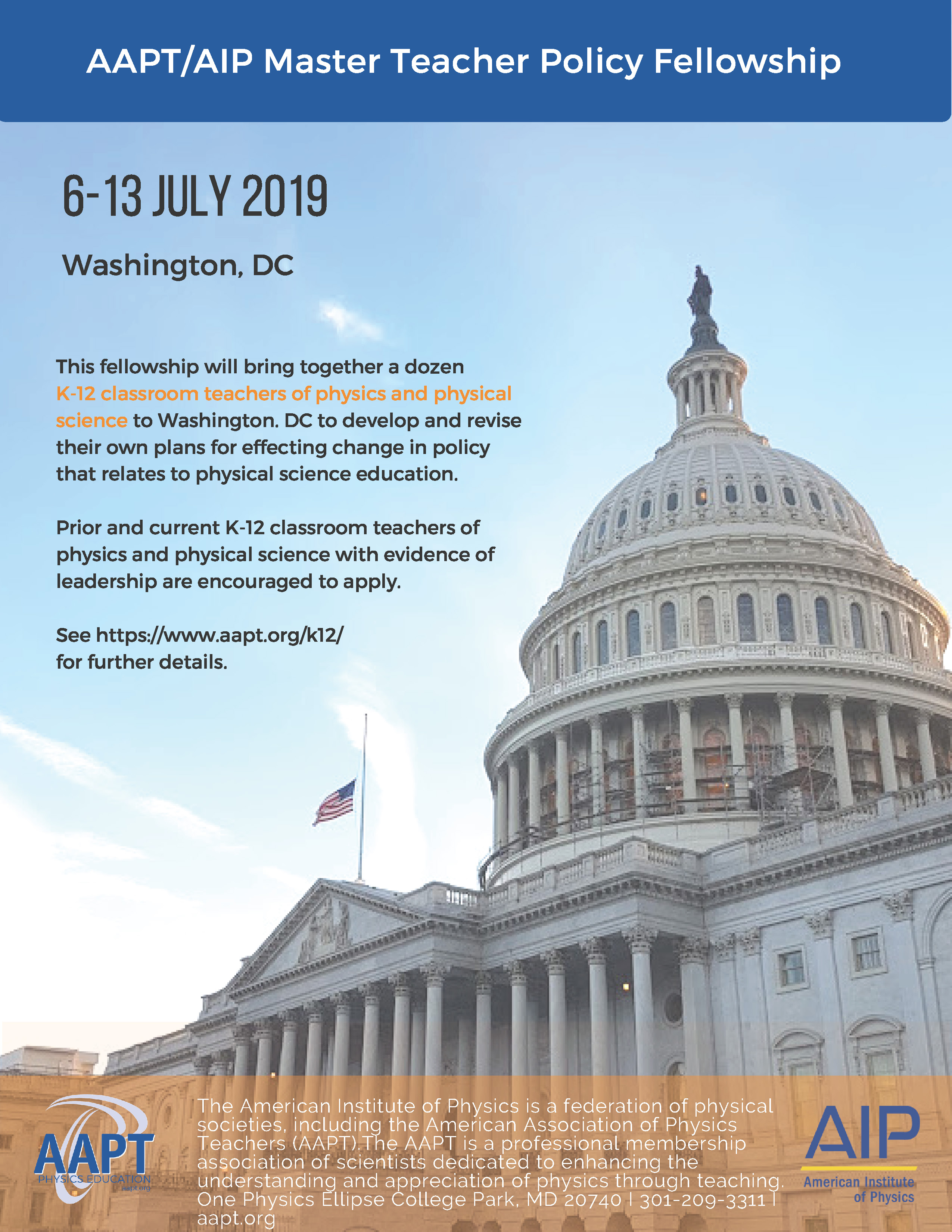 Click to download the flyer
Click to download this report
Appendix A
Appendix B
Why Advocacy? The case for building
teacher agency and advocacy.
Click to download Appendix B
Appendix C
Evaluating Leadership Models
Click to download Appendix C
     Work on this initiative was funded in part by multiple 100Kin10 Collaboration Grants.
For more details and information about AAPT's K12 Programs, please contact Mark Hannum, at mhannum@aapt.org