by Justine Boecker and Dr. Bethany Johns, 29 May 2018
Reference this post: http://aapt.org/K12/K12-Blog.cfm#29May2018

REGISTER HERE
for an upcoming webinar on 18 June, at 8PM ET on this topic!
You are the most influential person to your elected official and they want to hear from you.  You are the expert and a voice for your profession, your colleagues, and your students.  Elected officials need to hear from you, otherwise they may make decisions on complex issues, such as science and education, that are misinformed. Being engaged and having a long, productive relationship with your elected officials, whether you meet them in DC, in the district, or communicate online is important
This June AAPT hosts the second in a two part series hearing from Dr. Bethany Johns on science educators in policy. View the first part of the series here. Attendees will leave with practical strategies and instructions on how to initiate effective communication with your elected officials. For example, AAPT has set up a Congressional Visits Day program to support you to engage with your policy makers while in Washington, DC for the 2018 Summer Meeting. Sign up here. The goal is to have as many AAPT members as possible meet with their representatives during the week of the conference to begin to establish relationships and dialogues that can continue throughout the year.
In this webinar you will learn:
Your role in advocating for issues you care about most

What to expect in a meeting with an elected official

Planning for a meeting

How to schedule a meeting in DC or your district

How to conduct your meeting

Storytelling techniques to convey your message

AAPT Message to Congress

Follow-up after a meeting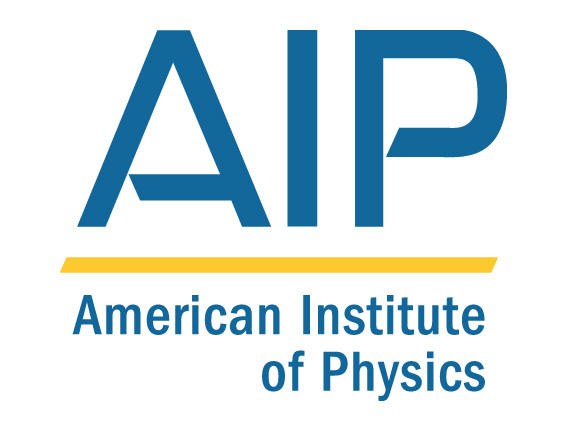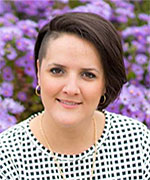 by Justine Boecker, 30 April 2018
Reference this post: http://aapt.org/K12/K12-Blog.cfm#30April2018

REGISTER HERE for an upcoming webinar on 8 May, at 8PM ET on this topic!
Students who join the U.S. Physics Team have the unique opportunity to compete in an international arena of other passionate physics students their age. AAPT and the American Institute of Physics sponsor select students to go forward into the International Physics Olympiad Competition as a team representing the United States. Competing is not only an honor, but a monumental experience in students' early careers.

To enter the competition, students must take two summative tests. The first is titled F=ma, and the second, the USAPhO exam. Based on scores on these two exams, students can earn an invitation to compete for the U.S. Physics Team. About 4,000 students per year take the first level of exams. After a few rounds of increasingly difficult tests, only twenty students remain. Those twenty are invited to a two-week camp at the University of Maryland where they prepare to represent the U.S. at the International Physical Olympiad.

In the upcoming webinar, we have the privilege of hearing from Mike Winer. Winer has not only been a coach for the team, but served on the team himself for two years, in addition to his winning first place at the Intel Science Fair. Along with coaching, Winer is currently a third year physics students at the Massachusetts Institute of Technology. Join the conversation at the webinar on May 8th to learn about the logistics of you or your students participating, ask questions, and hear Winer's exciting experiences with the U.S. Physics Team.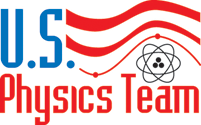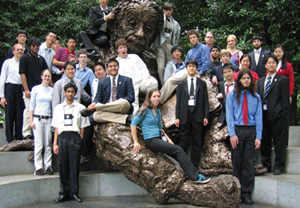 by Justine Boecker, 9 March 2018
Reference this post: http://aapt.org/K12/K12-Blog.cfm#9March2018

REGISTER HERE for an upcoming webinar on 2 April, at 8PM ET on this topic!
There are a number of ideologies guiding the political debate in Washington DC. This debate affects you, your students, your career, and the funding for science and education. Your experience and expertise can help inform public policy. Congress must hear from you, their constituents, about the importance of science and education. Increasing the quality of science education is critical to helping the nation strengthen its global competitiveness by preparing a workforce for the 21st century. As a member of the scientific and education community, and a citizen in a democracy, we hope you will rise to the challenge of participating in your government.  

In the upcoming webinar, Dr. Bethany Johns will focus on policy and advocacy and how you can effectively play a role. Dr. Bethany R. Johns works in Government Relations for the American Institute of Physics (AIP) managing the government relations advocacy services and administering tailored, nuanced strategies to educate, inform and constructively influence policy and policy-makers.
Dr. Johns has worked on a broad spectrum of issues regarded science and innovation including: Agriculture, energy, and environmental science for American Society of Agronomy, Crop Science Society of America, and Soil Science Society of America; Science policy consultant to the Commercial Spaceflight Federation, the premier trade association of over 40 businesses at the forefront of commercial aerospace; and at the American Astronomical Society's public policy office successfully in securing millions of federal dollars appropriated for the space sciences
With the benefit of Dr. Johns' experience in this webinar, you will learn:
Basics on science policy, federal budget, and legislative process;

Current politics that impact you;

Your role in advocating for science;

Methods for effective individual advocacy;

What the AAPT and AIP Public Policy Office is doing for you;

How you can get involved

Advocacy opportunities at the Summer AAPT meeting in Washington DC.
To learn more, join our webinar at the link at the top of this post.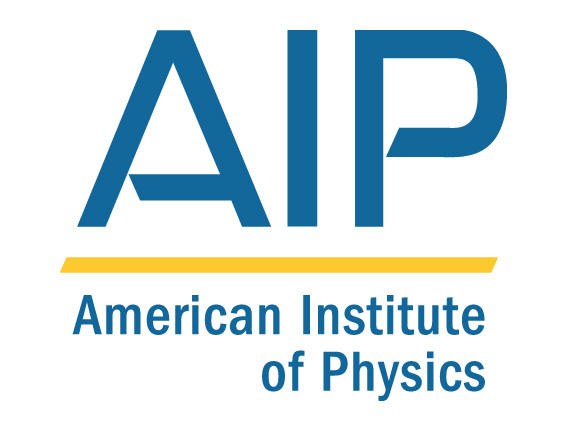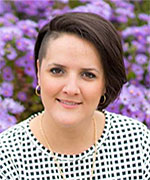 Dr. Bethany Johns

by Justine Boecker, 22 February 2018
Reference this post: http://aapt.org/K12/K12-Blog.cfm#22February2018

REGISTER HERE for an upcoming webinar on 6 March, at 8PM ET on this topic!
You have seen them at the summer meetings. Rows of student-taken pictures on display for members to view and vote on. The High School Physics Photo Contest has been an attraction at the meetings for years. The contest was established in 1998 commonly sponsored by Vernier Technology. High school physics students from around the country are given the opportunity to showcase their understanding of physics and their camera skills to turn physics into art. A student takes a picture showcasing a physics phenomenon and submits their image with a description of the applicable physics concepts. The entries are placed into one of three categories: Natural Photos, Contrived Photos or Photos with Multiple Images.

The judging then follows a two-step process beginning with a committee of teachers choosing the top 100. About 40% of the judgement will consider the essay description while the other 60% is on the photo itself. The second step is where the members and attendees of the AAPT Summer Meeting get involved. The boards displayed at the summer meeting consist of the top 100 for members to vote for the final winners. To view the 2017 winners, click here.
In the webinar on March 6th, coordinator of the High School Physics Photo Contest Tommi Holsenbeck will share more details on the photo contest with a highlight on the changes in the contest throughout the years. Tommi reflects, "The HS Photo Contest has been conducted by AAPT since 1998... If you look back at the beginning years, the contrast is striking. The advances in technology can be tracked by looking at the advancing years up until today.
To learn more, join our webinar at the link at the top of this post.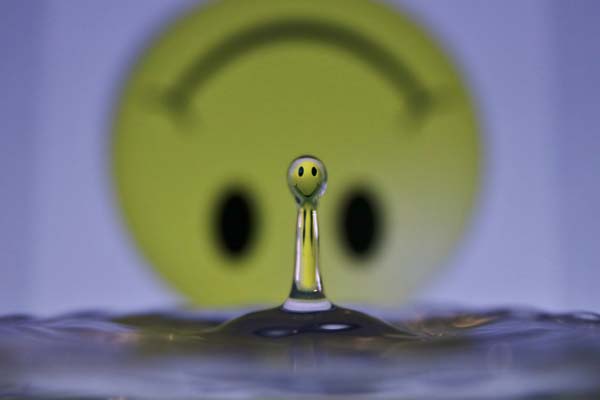 2017 1st Place - Contrived
Photo Credit: Ryan Michael Brohm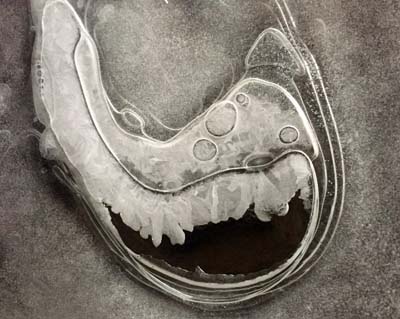 2017 3rd Place - Natural
Photo Credit: Aerianna Beth Porter
by Justine Boecker, 16 February 2018
Reference this post: http://aapt.org/K12/K12-Blog.cfm#16February2018

REGISTER HERE for an upcoming webinar on 22 February, at 8PM ET on this topic!

The AAPT Physics Master Teacher Leader Taskforce (PMTL) in their recent report Aspiring to Lead outlines the current need for highly qualified physics teachers in our country. According to the report, in schools which offer physics, less than half of the teachers have degrees in either physics or physics education. Often these teachers are specialized in different branches of science. This lack of pre-service education also reaches down into the elementary schools. Elementary teachers have little to no professional development in teaching their own developmentally appropriate physics concepts. As a result, teachers report high discomfort when approaching these topics.
The Physics Master Teacher Leader Task Force describes the lack of qualified physics teachers as a complex issue influenced by societal constructs of the teaching profession, lack of community and support upon entrance into the field, and narrow pathways to initiating change. With these in mind, the Aspiring to Lead report outlines a plan to support the next generation of teacher leaders. The plan addresses the issue from three sides. The first being Mentoring and Induction. PMTL aims to begin supporting teacher leaders in the first few years of teaching. This would provide new physics teachers with a solid foundation for success in the classroom. The second aspect the report outlines is a vertical alignment group. The goal being to form relationships between teachers in the elementary grades and those in the secondary grades allowing learning and mentoring to and from both levels. The final area of concern by the Physics Master Teacher Leaders is Program Support and Advocacy. This will train and support teachers in advocating for their own programs and opportunities within their local states and districts. With these three areas of support, the PMLT intend to raise up the next teacher leaders in physics.
In the upcoming webinar, Alice Flarend and Josh Underwood, both members of the Physics Master Teacher Leader Task Force will be sharing their own journeys to becoming teacher leaders. Alice began her teaching career after leaving a Ph.D. program in nuclear engineering. Her path then continued through both private and public school settings, countless professional development sessions and a recent completion of a Ph.D. in Curriculum & Instruction with an emphasis in teacher professional development. Alice reflects, "Teacher leadership is important because an educator never stops learning and that process does not happen alone.  Leadership means seeking out opportunities to grow by reaching out to others.  This means I become a better teacher for my students and help other teachers do the same." Additionally Alice recognizes, "Finally, education is not just about what happens in my classroom.  Leadership from classroom teachers is also needed to guide authentic reform in education so that changes are meaningful and practical."

Josh has been teaching for 18 years currently in Kentucky public schools. His path to teacher leadership included being a PTRA, a National Board Certified Teacher, and being named 2011 Presidential Awardee for Excellence in Mathematics and Science Teaching, Kentucky Teacher Retirement System Trustee, and Kentucky Education Association Teacher of the Year. Josh concludes, "Teacher leadership is important because we are the ones who are truly connected to the students and what is working in our classrooms. Because of this, we need to be the ones stepping up to help others and sharing our experiences."
To hear more about Alice and Josh's journey in teacher leadership and the programs described in the Aspiring to Lead report, join the upcoming webinar February 22nd at 8:00PM EST.
To learn more, join our webinar at the link at the top of this post.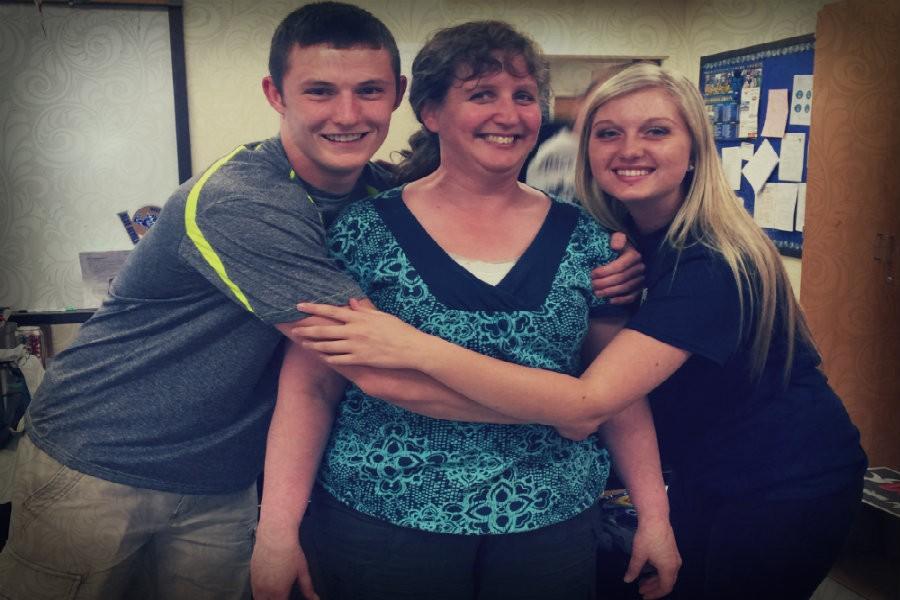 Alice Flarend
Photo Credit:
Tessa Albert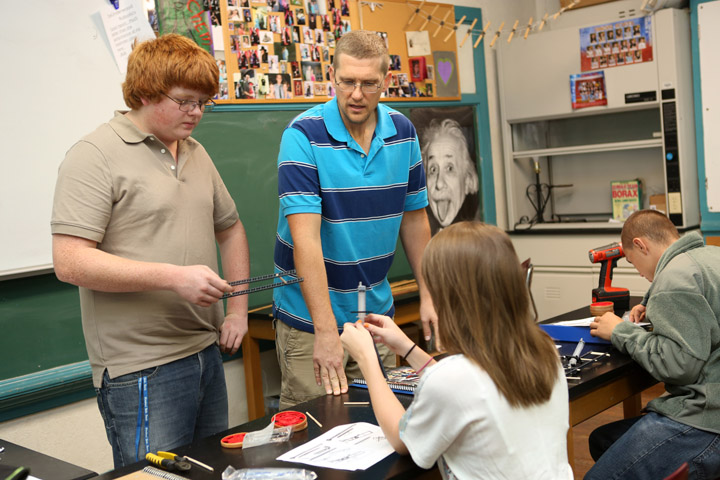 Josh Underwood
Photo Credit:
Amy Wallot
by Justine Boecker, 1 January 2018
Reference this post: http://aapt.org/K12/K12-Blog.cfm#1January2018

Are you or do you know a promising undergraduate physics or physics education major? Physics students interested in K-12 physics education (including Spring 2018 graduates) are welcome to apply for the SPS Summer Internship program.

Each year, the AAPT hosts one summer intern to support the work and professional development of K-12 teachers of physics. Interns are provided with a summer stipend, travel to/from Washington, DC, and housing. This upcoming summer, the intern will be able to support exciting national K-12 initiatives, including STEP UP for Women, Computational Modeling in Physics First, Physics Teacher Policy Leadership, and development of curricular resources.
APPLY HERE by January 15th for the SPS Summer Internship program and to learn more. Contact AAPT K-12 Program Manager, Rebecca Vieyra, at rvieyra@aapt.org for details about the summer experience at AAPT.
Here are some reflections from AAPT's most recent SPS intern, Justine Boecker:
"I can vividly remember listening to the message that I was chosen for the SPS internship at AAPT the upcoming summer. It was during my spring break from college, and I was working my part time job at a childcare center. I was crouched in the closet checking my phone in expectation of the call. As I listened to James Merrick's voice, I could not help but come bouncing out of the the closet to tell my mentors and co-workers the news. As much as I love being there at the center working with toddlers, I could not work for them this summer. I was going to be in Washington DC. 



"As excited as I was for the internship before hand, in reality the experience was more than I could have imagined it would be. I did things and met people I never could have predicted. I had meetings in the US Department of Education building and the Library of Congress. I went to the National Academies. I met with senate staffers. I traveled to Miami, Cincinnati, and New York. I met people who were as passionate about both quality and equitable physics education as I. I was introduced to more people than I can count that will support my big and small dreams of influencing physics education. Those ten weeks I saw science education from a whole new perspective. I had never considered science education through a national lens. 





"Now that I have started my first year as a classroom teacher, I look back on the whole experience with yet another lens of perspective. I see even more value in the experience than I could back then. I gained more leadership skills than I realized. I am now more confident in my understanding, but at the same time even more open to the things I don't know. I am grounded in my solid foundation of current best practice that was affirmed through my work at AAPT, but also much more aware of my limitations. I learned that it is okay that I still have things to learn. It is okay for me to ask questions. It is okay to ask for help. This skill, as a first year teacher, has thoroughly impressed my administration, and helped me to develop more quickly into the quality teacher my students deserve." 





Would you recommend this internship to another college student?




"Absolutely, without a doubt, yes. I would recommend this internship. Not only was the AAPT portion of my internship career shaping for me, working with SPS puts this internship far above many others. As an SPS intern, you are supported in all areas of your life in Washington as you learn and grow. 





Remembering back, as the May move-in date got closer and closer for me to leave Minneapolis for DC, I developed some doubts. I knew this would be an important step for me in the science education leadership career path I planned, but I did not realize that it would be coming so soon and take me to places I had never been with people I had never met. I also did not know what I was doing. I felt highly inadequate and under qualified. I was just a 22 year old college student with little experience. I wish I could go back and tell myself to calm down. I was about to have the biggest adventure of my life so far, and I was ready for it." 




Learn more about recent interns' experiences at their blogs.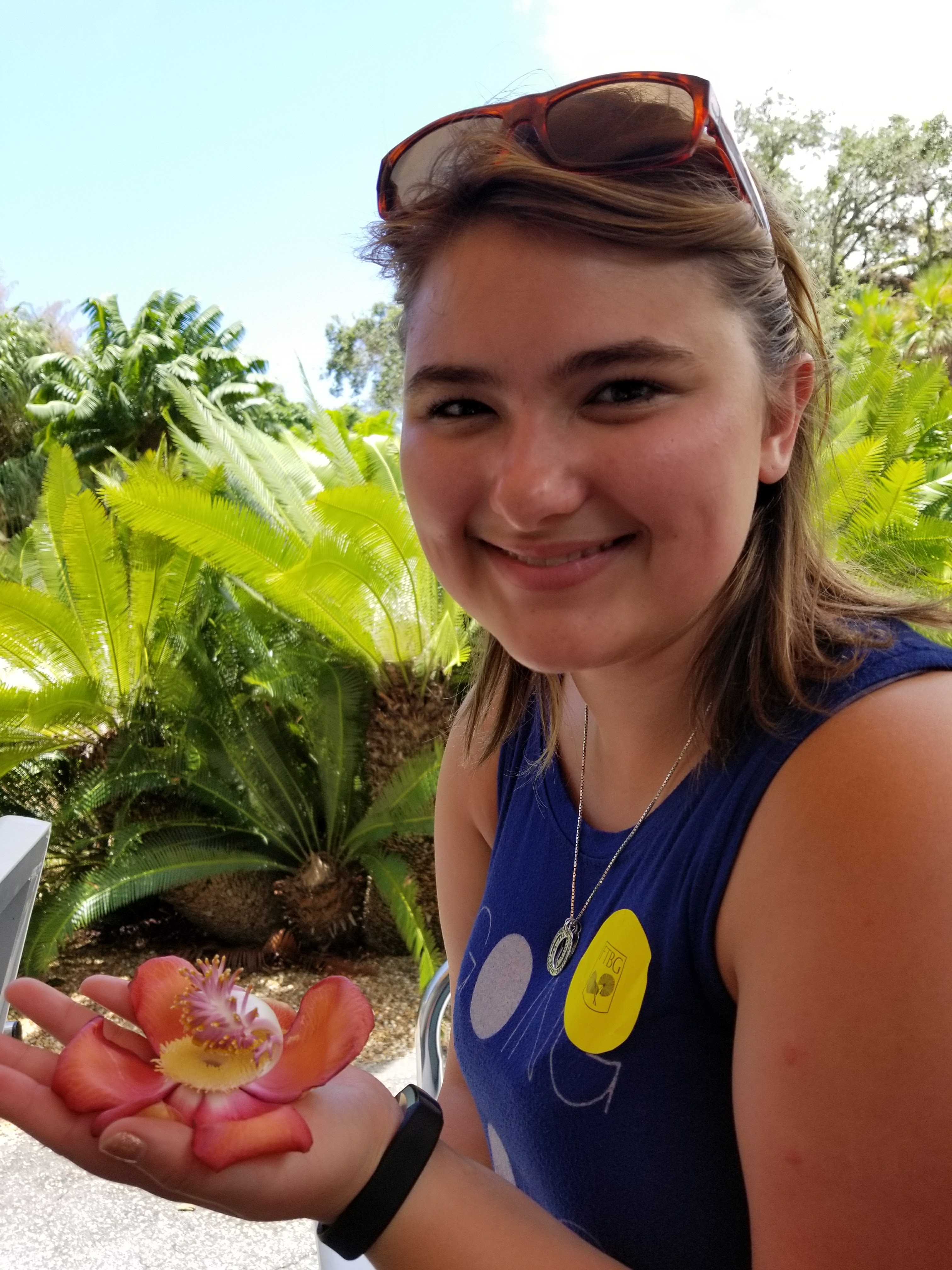 by Rebecca Vieyra, 18 September 2017
Reference this post: http://aapt.org/K12/K12-Blog.cfm#18September2017

REGISTER HERE for an upcoming webinar on Monday, 25 September, at 8PM ET on this topic!

For many, the classroom is a whole universe unto itself. The field of education ultimately relies on irreplaceable one-to-one experiences between teachers, students, and their classmates. Deep learning happens at the level of the individual. This learning, however localized, happens within the wider context of a school culture, a state-based system, and a national climate.
The policies and attitudes that surround how schools operate and what teachers and students are allowed to do can be significantly beneficial or detrimental to student learning. Some teachers feel particularly called to addressing these wider issues, and this places them in a position of opportunistic leadership. The most common, and frequently the only readily available, leadership trajectory is for teachers to join the ranks of administration, but some teachers feel particularly called to supporting education in ways that remain uniquely tied to the STEM disciplines. Some schools offer STEM-specific administrative positions that can include department leadership or STEM curriculum coordination or coaching. For those teachers looking to impact state or national-level STEM education policy, however, opportunities are frequently lacking. While AAPT has a history of supporting teacher leadership through association roles in committees, topical groups, and conference activities, teachers sometimes also seek more formalized public leadership roles, or activities in the realm of public policy.
In recent years, the National Research Council held a convocation on Exploring Opportunities for STEM Teacher Leadership. A number of different programs were featured, including the following:
Albert Einstein Distinguished Educator Fellowship
Knowles Science Teaching Foundation Fellowship
Presidential Award for Excellence in Mathematics and Science Teaching
National Academies Teacher Advisory Council
Fulbright Distinguished Awards in Teaching Program
K-12 teachers of physics are eligible for all of the above, including some programs supported by Math for America. If you are eager to dip your toe into formal STEM teacher leadership, don't overlook an immediate opportunity to apply for the Albert Einstein Distinguished Educator Fellowship.This program places eligible K-12 STEM teachers at offices on Capitol Hill and in various federal agencies, typically including the National Aeronautics and Space Administration (NASA), National Science Foundation (NSF), and Department of Energy (DoE). Teachers take a leave of absence from teaching during their 11 month placement to learn about federal government and to provide guidance on critical education issues. Many teacher fellows take the year to engage in significant professional development, support the authoring of federal legislation, help manage national programs, serve on review panels for major grants, and create substantial publications. Fellows report that their view of STEM education and system-wide policy-making changes significantly over the course of their year. Many teachers return to the classroom with a complete sense of renewal as they come back armed with new knowledge and skills to share with their schools and districts, and others pursue new pathways in higher education, professional societies, or even take on employment within state or federal government.
Eligible teachers must be U.S. citizens who have taught STEM for at least 5 years. Selected applicants are across the career spectrum, with some having taught as little as 7 years, and others nearing their retirement. Teachers need only have a passion for leadership and a desire to learn more about STEM education beyond the classroom. The program is eager for additional teachers with a physics or physical science teaching background. Don't let fear of "not being good enough" prevent you from applying! The application is fairly straight-forward, and requires a number of reflective essays, recommendation letters, and a detailed professional history. Applications are due by November 16th, 2017, before 8:00 PM Eastern.
The wide perspectives gained by those teachers help them get a strong sense of the urgency of national science education reform -- and their power to do something about it. Currently, seven Albert Einstein Distinguished Educator Fellows have supported the AAPT Physics Master Teacher Leader Task Force's strategic report on new directions for AAPT's programs for K-12 teachers of physics, Aspiring to Lead. Read more about two of these co-authors of the report and their experiences as Albert Einstein Fellows in last year's blog. Curious to know about the week-to-week experiences of a fellow? Feel free to check out my own 49 entries in my weekly blog about my transition to DC as an Albert Einstein Distinguished Educator Fellow at NASA HQ in the Aeronautics Research Mission Directorate.
To learn more, join our webinar at the link at the top of this post.
by Dolores Gende, with a cross-posting from The Blog of Phyz by Dean Baird and Dan Burns, 8 September 2017
Reference this post: http://aapt.org/K12/K12-Blog.cfm#8September2017

REGISTER HERE for an upcoming webinar on Thursday, 13 September, at 8PM ET on this topic!

Assigned textbook readings are typical in many introductory science courses. Instructors expect students to complete the assigned readings and come to class prepared with some background knowledge that will enable an active learning environment. However, a grand majority of instructors report that students do not complete the readings as expected, perhaps due to boredom or lack of motivation, the high cognitive load of reading technical textbooks, or because of differences in teacher and student perceptions of the usefulness of reading their text. Perhaps even more importantly, few students approach text in a way that results in engaged learning. Perusall is a free platform that helps students take part in collaborative discussion of textbook readings and see the value in their preparatory work.
Perusall is a new tool that encourages students to read assignments and interact with the material in a thoughtful way. They can highlight text and figures and leave comments and questions for other students in their cohort, a bit like a "social media-based textbook." Perusall was developed by a group that includes Harvard physicist and pioneering physics education researcher, Eric Mazur. When using public domain documents, it can be used at no cost to teachers or students.
In the upcoming webinar, AAPT member Dan Burns of Los Gatos High School, CA, will share his experience using Perusall with his physics students over the last two years and explain some of the essential features for teachers wanting to use it. Here are some excerpts of what Dan had to say back in a June 2016 Blog of Phyz post about his experience using Perusall with his students (re-posted with permission):
"I have been an admirer of Harvard physics professor Eric Mazur ever since I got a copy of his book, Peer Instruction, back in the late 1990s. I found that the more I implemented his teaching strategies in my physics class, the more my students learned.
I was excited when I heard he would be speaking at the teacher outreach event in San Jose hosted by The Optical Society of America. Most of his talk was from his famous "Confessions of a Converted Lecturer" speech that I have seen before. He said for Peer Instruction to be the most successful, students need to do some preparation before coming to class. For most classes, this means reading a textbook or similar resource. The problem arises when only some students actually complete the reading assignment. Perusall was developed to solve this problem.
Students log in to Perusall and read their textbook or any PDF reading their teacher uploads. They can print it out or download it. As they read online, they can highlight text and graphics that confuses them and ask questions. They can also highlight and add comments that others might find interesting or useful. They can link to other resources that they think might be helpful. They are put into groups of 20. Their peers can see their highlights and click on them to see the questions, comment, or other information. They can respond if they want to. As Dr. Mazur described this, I thought, what a nightmare to grade. He then revealed that Perusall uses artificial intelligence software to automatically grade comments. Each comment is assigned a 1, 2, or 3 depending on how it relates to the highlighted text. The instructor can download a spreadsheet that has the scores for each student.

Perusall is mainly meant for use by colleges as an online textbook purchase. This wouldn't work well for me because I recently purchased new physics textbooks. I couldn't ask my students to buy it online. I decided to select readings from the open source physics textbook found on Open Stax. I uploaded my first reading for our circular motion unit. I gave out the login information and waited to see how my students would respond.

The response was very positive. The comments started appear right away, and they looked thoughtful and helpful for the most part. As we did more assignments, they got better at pleasing the artificial intelligent agent and got higher scores.

I did not do any formal research about the effectiveness of Perusall on my students' learning or engagement. I do know that most of my students actually did read the assignments and posted hundred of applicable comments. Mazur did research of Perusall use at Harvard and found that it was effective."
Curious to learn more about Perusall? Join our webinar on September 13th, and check out Dan's follow up blog posting,
Perusall Trial Update
.
by Dolores Gende, 22 August 2017
Reference this post: http://aapt.org/K12/K12-Blog.cfm#22August2017

by Dolores Gende, 8 June 2017
Reference this post: http://aapt.org/K12/K12-Blog.cfm#8June2017

by Justine Boecker with Rebecca Vieyra, 5 June 2017
Reference this post: http://aapt.org/K12/K12-Blog.cfm#5June2017

by Rebecca Vieyra, with Michael Hall, 3 May 2017
Reference this post: http://aapt.org/K12/K12-Blog.cfm#3May2017

by Dolores Gende, 1 May 2017
Reference this post: http://aapt.org/K12/K12-Blog.cfm#1May2017

by Rebecca Vieyra, with Michael Conn, 13 April 2017
Reference this post: http://aapt.org/K12/K12-Blog.cfm#13April2017

by Rebecca Vieyra, 16 March 2017
Reference this post: http://aapt.org/K12/K12-Blog.cfm#16March2017

by Rebecca Vieyra, 9 March 2017
Reference this post: http://aapt.org/K12/K12-Blog.cfm#9March2017

by Rebecca Vieyra, 8 March 2017
Reference this post: http://aapt.org/K12/K12-Blog.cfm#8March2017

by Rebecca Vieyra, 28 February 2017
Reference this post: http://aapt.org/K12/K12-Blog.cfm#28February2017

by Rebecca Vieyra, 1 February 2017  
Reference this post: http://aapt.org/K12/K12-Blog.cfm#24January2016
by Rebecca Vieyra, 20 December 2016   
Reference this post: http://aapt.org/K12/K12-Blog.cfm#20December2016  
by Rebecca Vieyra, 1 December 2016 
Reference this post: http://aapt.org/K12/K12-Blog.cfm#1December2016    
by guest blogger Stefanie Wills, AAPT Marketing Coordinator, 27 October 2016  
Reference this post: http://aapt.org/K12/K12-Blog.cfm#27October2016    
by Rebecca Vieyra, 25 October 2016  
Reference this post: http://aapt.org/K12/K12-Blog.cfm#25October2016    
by Rebecca Vieyra, 18 October 2016 
Reference this post: http://aapt.org/K12/K12-Blog.cfm#18October2016     
by Rebecca Vieyra, 5 October 2016
Reference this post: http://aapt.org/K12/K12-Blog.cfm#5 October2016      
by Rebecca Vieyra, 21 September 2016 
Reference this post: http://aapt.org/K12/K12-Blog.cfm#21September2016    
by Rebecca Vieyra, 20 September 2016 
Reference this post: http://aapt.org/K12/K12-Blog.cfm#20September2016    
by Rebecca Vieyra, 16 September 2016      
Reference this post: http://aapt.org/K12/K12-Blog.cfm#16 September2016
by Rebecca Vieyra, 15 September 2016      
Reference this post: http://aapt.org/K12/K12-Blog.cfm#15September2016
by Rebecca Vieyra, 2 September 2016
Reference this post: http://aapt.org/K12/K12-Blog.cfm#2September2016
by Rebecca Vieyra, 3 August 2016  
Reference this post: http://aapt.org/K12/K12-Blog.cfm#3August2016
For more details and information about AAPT's K12 Programs, please contact the K-12 Program Manager, at K12programs@aapt.org