Photo Contest Details
The contest is open to high school students in grades 9-12 (or equivalent international grade level). Entries are welcome every year between March 1 and May 15 for that year's contest.
There is a limit of 15 entries per school each year.
Photos may be entered in one of two categories described below, and will be judged on the quality of the photo and the scholarship of the explanation that accompanies the photograph.
Category Examples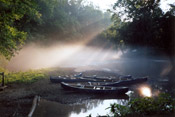 Natural photo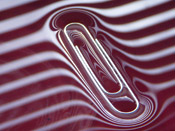 Contrived Photo
Categories
Natural photos are those that depict everyday situations that may involve a variety of physics concepts.
Contrived photos are those that are set up to show a particular physical phenomenon or related set of concepts.
For additional information and suggestions for classroom use contact photocontest@aapt.org
Judging of the photos is done in two stages.
A committee of physics teachers will select 100 photos from the total entries received, looking for high quality photographs and texts that indicate learning, students explaining how they think more like experts about the phenomena.
The top 100 photos (50 Contrived, 50 Natural) will be displayed and judged at the next AAPT Summer Meeting to determine the final winners.
Winning entries receive awards as follows:
Student 1st place $100 and a certificate
Student 2nd place $75 and a certificate
Student 3rd place $50 and a certificate
Teachers of 1st, 2nd, and 3rd place students receive a $100 gift certificate from Vernier and a certificate.
Questions
For any questions regarding the contest or registration, please contact the AAPT High School Physics Photo Contest at photocontest@aapt.org, or 301-209-3340.