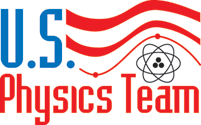 Did you know?
From 1986 to 2017, the United States Teams have brought home: 61 Gold Medals, 43 Silver Medals, 29 Bronze Medals, and 11 Honorable Mentions. — AAPT.ORG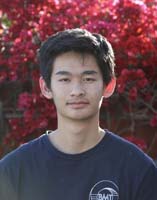 Matthew Guo
San Jose, CA
Evergreen Valley High School
Grade:
Junior
Hobbies
Piano, Badminton, Listening to music
Clubs
Math Club President, Physics Club President, Badminton Team
Experience
Princeton University Physics Competition 1st place, USAPhO Gold Medalist, California Mathcount State Champion, AMC 8 Perfect Score, AMC 10 Perfect Score, USAJMO and USAMO qualifier, HMMT February 19th place overall and 8th place Geometry, USACO Platinum Division
Bio
Growing up, math was by far my favorite subject in school. The clever manipulation of numbers exerted an irresistible attraction on me, and I soon began participating in math competitions. A few years later, I had the great privilege of taking a physics course with a teacher whose engaging classes made me appreciate the beauty of this particular science. I began to see how and why the gears of the world turned. At the same time, I took an introductory calculus course. The new concepts of differentials and infinitesimal values fascinated me, and I started to understand math on a deeper level. When I took AP Physics C, though, I finally saw the integration of higher level math and physics, and this intersection continues to enthrall me.
Having competed in math at a young age, I quickly delved into physics competitions as well. My first college-level physics textbook became my Bible; I would read it until I was too tired to read anymore, and after a quick break, I would come back for more. The new problems I encountered in difficult physics textbooks challenged and intrigued me, encouraging me to study more. I loved the feeling of enlightenment whenever I solved a problem that had stumped me for hours. As someone who loved math for its nifty tricks, I greatly appreciated a similar type of inventive thinking present in competitive physics.
I am indescribably honored and thankful to be a part of the U.S. Physics Team again, and I hope to have the opportunity to represent America at Portugal this year. I sincerely thank my 8th grade physics teacher, Mr. Singhal, for sparking and nurturing my interest in physics; Dr. Tang, for helping me continue my exploration of higher level physics; and most of all, my parents, for always supporting and encouraging me to pursue my passions.
« back to the team
Disclaimer: Information in Physics Team profiles is provided by the Team members and is in no way a reflection of AAPT's opinions or views.
Contact Information
For more details and information about the US Physics Team, please contact AAPT's Programs department at 301-209-3340 or programs@aapt.org